Terrace Systems WPC Rehau Relazzo
This system is used solely outdoors, for terraces compositions, balconies, garden paths, swimming pools, etc.
For terrace system Relazzo REHAU  the  innovative eco-friendly WPC material (wood plastic composite) RAUWOOD is used, which also has the properties of natural wood and polymers This composite is based on the PP (polypropylene), which allows it to be beneficially different from Asian competitors (based on polyethylene PE) and other European manufacturers (usually on the basis of PVC)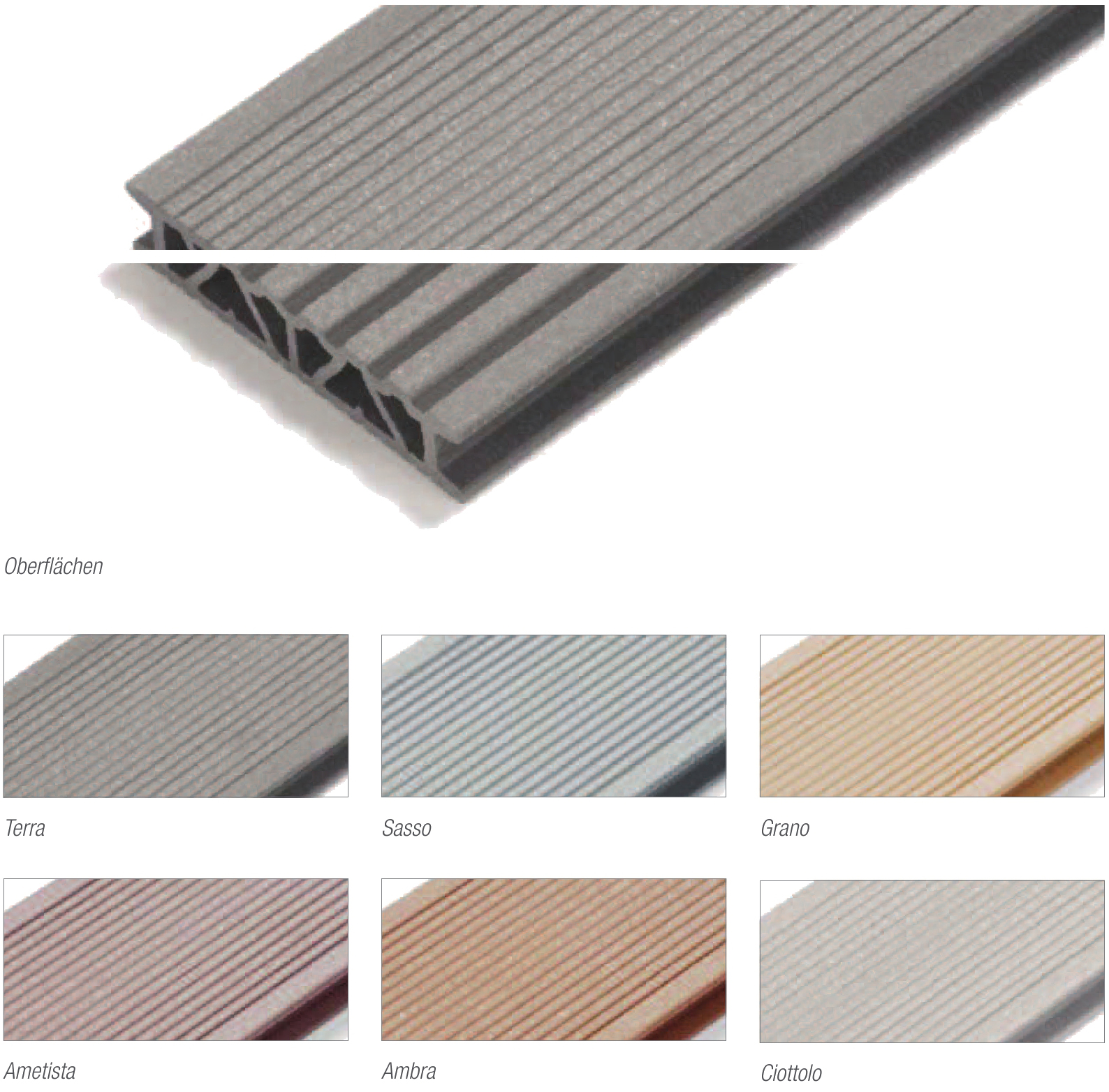 In the standard program the terrace systems Relazzo are represented in 5 decors, 3 length of board (4m, 5m and 6m) and 2 types of surface, which allows dual using.
Due to its physical and aesthetic features terrace systems REHAU Relazzo allow everyone to express their individuality and stress lifestyle.
Product advantages:
High surface endurance and high load resistance
Resistance to deformation (doesn't swell, doesn't shrink)
  It does not produce chips and cracks
 It prevents slipping
Resistant to atmospheric forcing and UV radiation
Resistant to fungi and insects
 It does not require special care and maintenance
Easy to work with and easy to install